Well known throughout the HVAC/R industry, Wright Sales will offer NAVAC's full portfolio of tools in California, Nevada & Hawaii.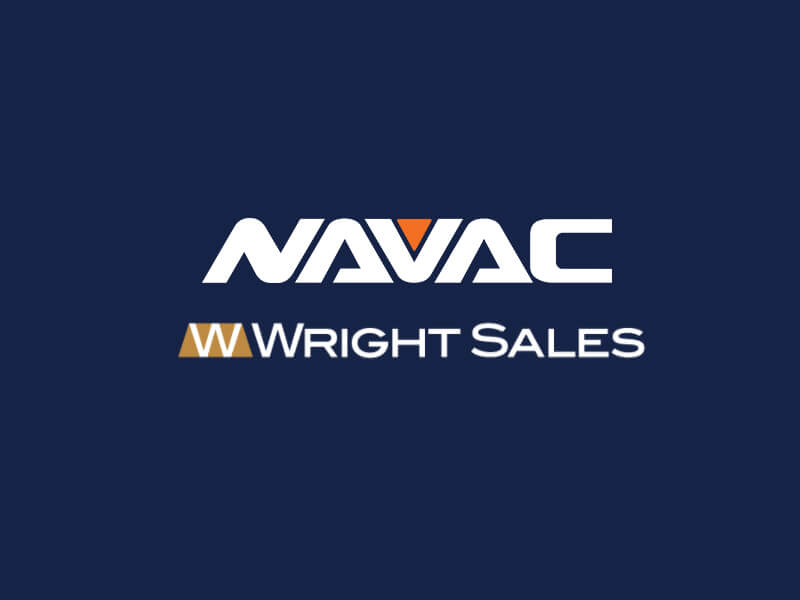 Lyndhurst, NJ –NAVAC, the world's largest supplier of HVAC vacuum pumps in addition to a wide array of tools, gauges, charging machines, recovery units and other industry-specific items, has named longstanding HVAC/R representative agency Wright Sales Company as a manufacturer representative for its portfolio of solutions in California, Nevada and Hawaii.
With a reputation for consistently exceeding sales, marketing, and service expectations of the manufacturers, distributors, and contractors it serves, Wright Sales will become an official representative of NAVAC's full range of HVAC/R tech tools, many of which are designed to make busy technicians' jobs simpler and more efficient. Wright Sales caters to both the commercial and residential HVAC'R marketplaces.
"The partnership between NAVAC and Wright Sales is an ideal pairing of our manufacturing prowess and a sales agency with a proven history of accelerating market penetration and acceptance," said Bryan Schwartz, Regional Sales Manager, Western Region USA for NAVAC. "Wright Sales also understands the ongoing need to conduct product training, which enhances contractor and distributor loyalty and aligns with our core values. We're confident that this relationship will lead to long-term benefits for both parties as well as the industry at large."
Wright Sales is headed up by two influential HVAC/R industry veterans. Company President Mike Brase has more than two decades of experience, including roles as a mechanical contractor field rep and project manager. As a Certified Professional Manufacturers' Representative (CPMR) and Certified Sales Professional (CSP), he has especially strong relationships with key contractors, distributors, and building officials across an area with over 50 million residents.
Wright Sales' VP & General Manager, Cindy Brase, Ed.D, holds a doctorate in Organizational Leadership and a Bachelor's degree in Marketing Management. Cindy brings years of experience in customer service, professional development and sales management, and also assists in the company's strategic communications, marketing and finances.
###
About NAVAC
NAVAC is a global manufacturer that has dedicated over 20 years to the R&D and manufacturing of industrial vacuum solutions and HVAC/R tools. NAVAC draws upon its commitment to technical innovation, strong customer service and robust R&D allocation to deliver solutions offering unsurpassed efficiency, accuracy and ease of use.
Comprising a full lineup of tools, gauges, leak detectors, vacuum pumps and recovery units, among other solutions, NAVAC's product portfolio is designed with one overarching concept in mind: user-friendliness. The company seeks to meet a need for simpler, lighter, faster solutions that expedite service without sacrificing accuracy.