Offering NAVAC's full portfolio of tools, EMCO is among Canada's largest distributors, with locations in every province.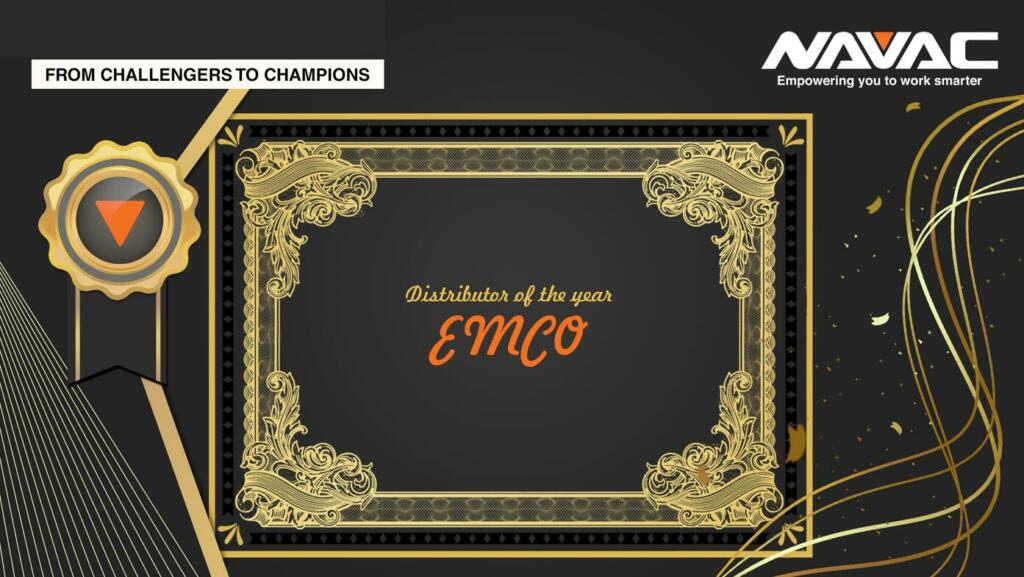 Lyndhurst, NJ –NAVAC, the world's largest supplier of HVAC vacuum pumps in addition to a wide array of tools, gauges, charging machines, recovery units and other industry-specific items, has named London, Ontario-based EMCO Corporation its distributor of the year for 2020. The distinction comes in just the second year of the two companies' ongoing partnership – a year that saw EMCO's sales of NAVAC tools increase more than 120%.
With more than 250 locations comprising each Canadian province, EMCO Corporation offers the full line of NAVAC tools, which are designed to save time and effort for increasingly inundated technicians. EMCO Corporation is one of Canada's largest integrated distributors of products for the construction industry, with industrial and HVAC solutions a significant share of its business.
"EMCO has been an especially strong partner serving HVAC/R contractors in the Canadian market," said Stephen Rutherford, VP of HVAC Tools Business for NAVAC. "They've been actively promoting the complete line of NAVAC products, from everyday common items such as manifold gauges and flaring tools to NAVAC's highly differentiated BreakFree Cordless Series and heavy-duty industrial-grade vacuum pumps and recovery units."
"A big factor to our success in partnering with NAVAC has been the company's premium lines of HVAC/R tools, which truly differentiate themselves across several key performance indicators," said Joanna Woo, Vendor Relations Manager HVACR, for EMCO Corporation. "Another significant factor was our decentralized business model, which allowed early successes to build upon each other exponentially as more and more of our Profit Centres came on board."
###
About NAVAC
NAVAC is a global manufacturer that has dedicated over 20 years to the R&D and manufacturing of industrial vacuum solutions and HVAC/R tools. NAVAC draws upon its commitment to technical innovation, strong customer service and robust R&D allocation to deliver solutions offering unsurpassed efficiency, accuracy and ease of use.
Comprising a full lineup of tools, gauges, leak detectors, vacuum pumps and recovery units, among other solutions, NAVAC's product portfolio is designed with one overarching concept in mind: user-friendliness. The company seeks to meet a need for simpler, lighter, faster solutions that expedite service without sacrificing accuracy.