Proven sales executive joins company's efforts to expand customer base in key North American regions.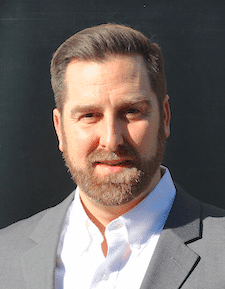 Lyndhurst, NJ –NAVAC, the world's largest supplier of HVAC vacuum pumps in addition to a wide array of tools, gauges, charging machines, recovery units and other industry-specific items, has hired Bryan Schwartz for the role of Western Regional Sales Manager. In this position, Mr. Schwartz will spearhead sales efforts and play a fundamental role in expanding the company's customer base as NAVAC continues to extend its North American market share and overall industry footprint.
Mr. Schwartz will be instrumental in setting and achieving sales plans and goals in the Western Region, which for NAVAC includes the western United States and Canada.
Mr. Schwartz brings more than 20 years of sales and service management experience to his new position with NAVAC. Most recently, he was Senior National Training Manager for LG Electronics, where he was named the company's Global Trainer of the Year for 2019. Prior to his tenure with LG, Mr. Schwartz held a senior sales and training role with DMG North Inc. and, before that, served as Technical Service Manager with Stanford Copper Supply.
"Bryan's extensive sales and service experience, as well as his upwardly mobile career, demonstrate his talent and commitment to providing premium solutions for a broad range of industry challenges," said Stephen Rutherford, VP of HVAC Tools Business for NAVAC. "His award-winning accomplishments show he's an above-and-beyond professional, one who will play a significant role in expanding our sales initiatives in crucial Western locales."
Mr. Schwartz graduated from the HVAC/R Technology Program at the College of The Abermarle in North Carolina, and earned a Drafting Certification from Spotsylvania Vocational School in Virginia. He is also a certified Vulkan Lokring Instructor. Mr. Schwartz resides in Roseville, CA with his wife, Maria.
###
About NAVAC
NAVAC is a global manufacturer that has dedicated over 20 years to the R&D and manufacturing of industrial vacuum solutions and HVAC/R tools. NAVAC draws upon its commitment to technical innovation, strong customer service and robust R&D allocation to deliver solutions offering unsurpassed efficiency, accuracy and ease of use.
Comprising a full lineup of tools, gauges, detectors, charger and vacuum pumps, among other solutions, NAVAC's product portfolio is designed with one overarching concept in mind: user-friendliness. The company seeks to meet a need for simpler, lighter, faster solutions that expedite service without sacrificing accuracy.